The Governance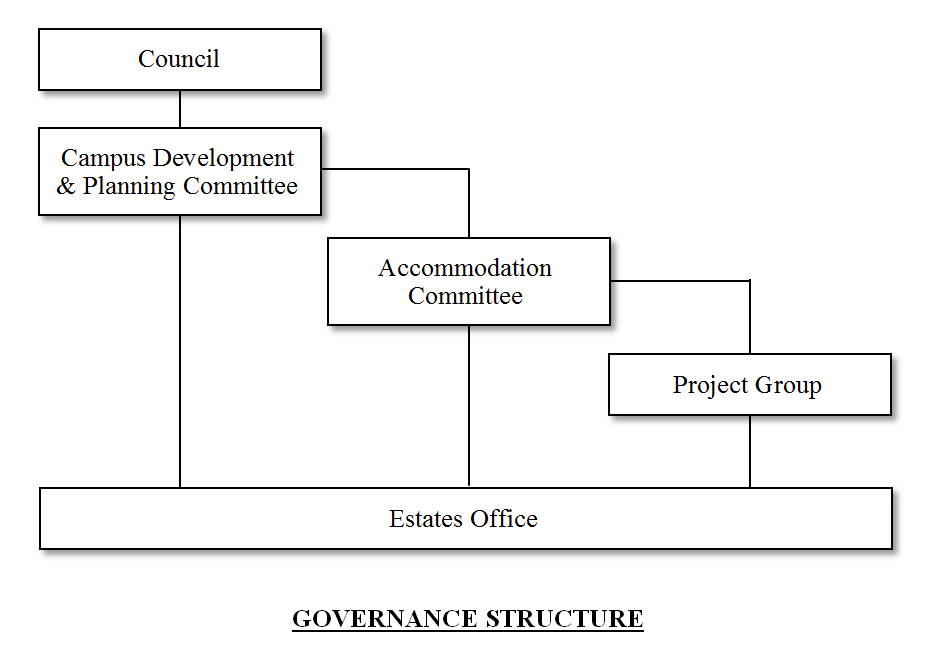 Campus Development and Planning Committee
The Campus Development and Planning Committee (CDPC) is established by the Council of the University and given the powers and duties in overseeing the infrastructural development of the University. It advises the Council on all matters relating to the physical development and planning of the University campuses including the acquisition and disposal of lands. It keeps under review the policies, standards and procedures in connection with the University's strategic development and building works.
The CDPC oversees the preparation and updating of campus development plan for the University, and monitors the progress in its implementation. It also assists the University in its negotiations with the Government and other statutory bodies, and relevant stakeholders in the local community, in connection with the physical development and planning of the University.
Accommodation Committee
The Accommodation Committee (AC) is a sub-committee of the CDPC, overseeing all matters related to additional accommodation, new buildings and facilities needed by the University for its existing and proposed activities. This includes approving a project brief, examining schedules of accommodation, design plans and cost estimate, preparing Capital Projects submission for CDPC consideration. The AC will receive regular progress and financial reports from the Estates Office in respect of each fully approved project.
The AC monitors the programme and execution of the works until project completion. The AC also determines the use of existing accommodation where a change in circumstances is expected to result from the completion of a new building, and to keep under review the University transport, traffic and parking policies.
The AC will provide advice, data and relevant information on accommodation in the University as requested by the Council or the CDPC from time to time.
Project Group
A Project Group (PG) will be set up for each capital project to oversee the development of project brief and schedule of accommodation, to endorse the design and specifications, to monitor and control the scope, time and cost of the project. Reports will be provided to the Accommodation Committee on a regular basis.
Other Committees
Various other committees and sub-committees have been established to oversee policy and guideline development for the University campuses, including:
Committee on Transport, Traffic and Parking
Equal Opportunity Committee
Learning Environment Committee
Committee on Health, Safety and Well-Being
Committee on Sustainability