Message from Estates Office
Dear Students,
During heightened security checks on the campus, we observed a common phenomenon that properties were left unattended.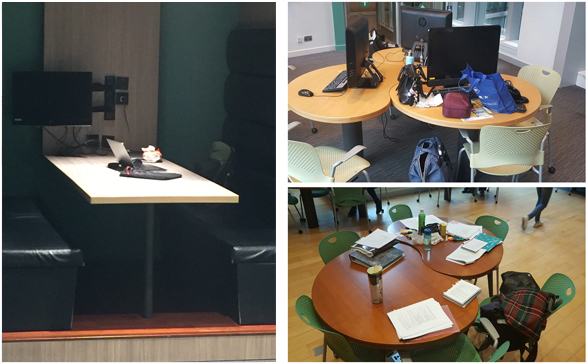 You should not take for granted thieves can always be netted and stolen properties can be recovered. The only effective way to protect you from loss is to…..
"NEVER LEAVE YOUR PROPERTY UNATTENDED"
* * * * * * * * * * * * * * * * * * * * * * * * * * * * * *
Crime Incident Report – April 2018

There were 6 theft cases recorded in April 2018 in which the students' properties were stolen after they were left unattended inside changing rooms and at common areas accessible by public.
Would students please be reminded to take good care of your properties by not leaving them unattended anywhere on the campus.Your cooperation can help to bring about a crime-free campus.
We would like to seize this opportunity to remind students to remove their USB devices after using the computers at learning facilities. We received dozens of USB devices in the past months which are being displayed at a glass cupboard at our Security Control Center on 3/F of Pao Siu Loong Building pending claim from the owner.
We would also like to seize this opportunity to alert student of the rampancy of the telephone scam. For details please refer to the following link:
https://www.estates.hku.hk/eo-general/eo-news/security-alert-telephone-scam